Seattle Art Museum (SAM)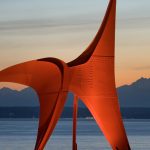 SAM's $85 million dollar waterfront jewel, the Olympic Sculpture Park (photo) is a "lush panoramic space for public art" (New York Times) and part of a $220 million dollar expansion funded by generous gifts from the community.  Brad served as a trustee of the museum and as a member of the executive committee and Chair of the Communications Advisory Council (2005 – 2007) during the expansion.   Visit www.seattleartmuseum.org.
100 People Foundation, New York
Davis served on the Board of Directors of the 100 People Foundation in New York.  This groundbreaking project is participating with schools on every continent to reach children, communities, and business leaders with a compelling picture of the planet's 6.7 billion people.   Visit:  www.100People.org.
Retail Advertising and Marketing Association, Chicago, Illinois
Davis was Chairman of the Board of the Retail Advertising and Marketing Association from 2004 – 2006.  RAMA was the producer of the Retail Advertising Conference (RAC), the largest single gathering of retail marketing and advertising executives in the industry.
Advisory Council, Former President, U.S. Conference of Mayors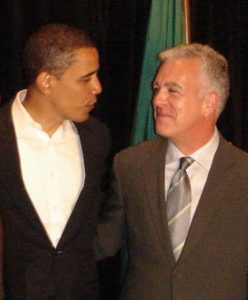 Through a grant from the Boeing Foundation, and in conjunction with the University of Washington, Mayor Rice's advisory council is pioneering the development of a model for successful civic dialogue in the 21st Century.  Brad has been a senior communications advisor to the Mayor since the inception of the project (2006 – present).