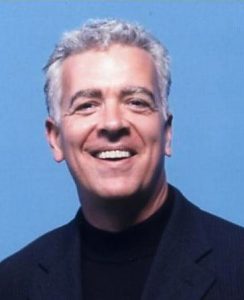 Brad Davis has a doctorate in law and 20 years experience building high-growth brands and award-winning communication strategies.  He was named one of the top 50 Marketers in America (Ad Age).
He has served in executive leadership positions for national brands in retail, financial services, and renewable energy successfully launching new market entries both nationally and internationally.
He was inducted into the  U.S. Retail Marketing Hall of Fame following a nationwide brand launch which included the unprecedented buyout of every seat on Broadway for New York's teachers — propelling the brand to #2 position in the market after only 90 days and receiving an Effie from the American Marketing Association, New York for business results.
NPR's Weekend Edition interviewed him about breaking through the clutter by focusing on people first — not products, or services, but people — both inside and outside of the company.  His philosophy:  "everyone is part of the marketing team."
In 2010, he was retained to create the brand positioning for a newly formed commercial bank following a $460 million capital raise — at the very end of the financial crisis.  He said, "it seemed like a remarkable challenge, especially given the timing when banks were viewed dis-favorably and no one needed another bank.  Except one designed to promote business growth when it was needed most.  I was hooked." Utilizing digital and social channels, and employee engagement, six years later Opus Bank is over $9 billion in assets and among the top 200 of the nation's ~5,500 banks.  His team also  achieved the highest level of employee engagement on LinkedIn among West coast financial providers.
In 2016, Davis was invited to keynote the World Retail Congress in Dubai and to speak with the Congress about how to create genuine value.  The U.K.'s Campaign magazine interviewed him in September about how to deliver marketing which is both effective and efficient.
Davis was Executive Vice President and Chief Marketing Officer for Washington Mutual following 14 years in traditional retail with Dayton Hudson (Target Corporation).  Entering half of the nation's top 50 markets, his teams' strategies were commended by the Chairman of Columbia Pictures and Twentieth Century Fox for messaging which resonates with the community, and were awarded an Effie from the American Marketing Association for business results. He was named to the #1 position in the industry's annual selection of leading marketing executives (full story).
The brand's successful engagement of the nation's most competitive markets was the subject of a 2004 Kellogg School of Management case study.  As part of the New York market entry, his team executed the unprecedented buyout of every seat on Broadway for New York's teachers driving the brand to #2 in awareness up against brands in the market for over a century.
The year of his departure from Washington Mutual in 2005—after nearly a decade of leadership—consumers named it one of the top 10 financial services firms in the nation.  Four years after his departure, the bank would collapse—the result, he said "of the industry building products for the company instead of the customer." The U.S. retail industry inducted Davis into the Retail Marketing Hall of Fame in Chicago.
He served as Chairman of the Board of the Retail Advertising & Marketing Association from 2004-2006. His blueprints for market leadership have been the subject of symposiums in Europe, Asia, and Australia attended by some of the world's leading brands including Vodafone, Marks & Spencer, American Express, IKEA, Cathay Pacific, Spain's energy-giant Iberdrola, and the Bank of Australia.  He has been a guest speaker in London, Dublin, Madrid, Toronto, Hong Kong, Sydney, and Johannesburg, South Africa.
He was invited to mainland China as part of a U.S. delegation on marketing, visiting Beijing and Shanghai and has been a popular guest speaker throughout North America, keynoting the RetailGreen conference in Hollywood with Los Angeles Mayor Villaraigosa.
Davis served on the executive committee of the Seattle Art Museum (SAM) during their $200 million dollar expansion which included transforming  a 10-acre brown-site  into a waterfront sculpture park Time magazine called one of "The 10 Best New and Upcoming Architectural Marvels." He serves as a trustee of SAM today.
In 2009, he was among 100 global business, social and philanthropic leaders invited to join the Dalai Lama and Archbishop Desmond Tutu at the 2009 Vancouver Peace Summit's "Connecting for Change." He serves as a communication adviser to the former President of the U.S. Conference of Mayors, and to the leadership teams of start-ups, retail, financial and renewable energy companies.